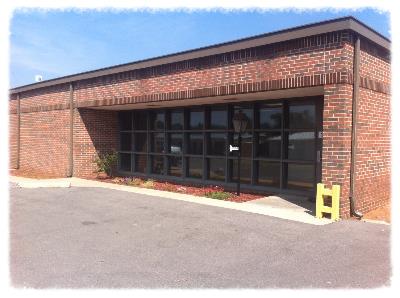 The Navitas Companies, Navitas Utilities Corporation and Navitas Assets, LLC, have been formed to make strategic investments in energy assets. The primary focus of both companies has been in the development, acquisition and operation of downstream, pipeline distribution operations. The combined strategies of these entities are furthermore defined by a concentration on systems in rural areas or systems involving shorter runs of piping which connect to limited, local industrial or municipal customer bases. Examples of this strategy include local natural gas distribution companies, (LDC's), and pipelines serving railroad fueling points, airports, or small local fuel markets. Click More >> for additional information About Us.
Services

The Navitas Companies proudly serves a number of cities, towns, communities, and counties in Oklahoma. We are currently serving: Beckham, Blaine, Caddo, Greer, Harmon, Haskell, Hughes, Jackson, Pittsburg, Stephens, and Washita Counties. Our LeAnn Division serves: Kay, Logan, Nowata, Osage, Pawnee & Washington Counties. Our service area includes: Alma, Binger, Bridgeport, Colony, Eakly, Fort Cobb Lake, Gracemont, Hinton, Rural Krebs, Lookeba, Sickles, and Velma as Fort Cobb Fuel Authority. The LeAnn Division serves the communities of: Osage, Pershing, Newlogany, Ochelata, Oglesby, New Harmony, South Coffeyville, Lenapah, Dewey, Newkirk, Webb City, Shidler, Bowring, and Mulhall. Click More >> for a detailed list and Services map.
News

To access news items about The Navitas Companies, including customer communications, press releases, featured articles, and local involvement in the community, click More >> to access the News section.
Navitas Utility Corporation
121 Eakly Campus Road
Eakly School
Eakly, OK 73033
ph: (405) 494-4518
fx: (405) 494-4228